Back Pain by AZoMedical
Available for iPad, iPhone
Back Pain by AZoMedical.com is a free app that provides regularly updated information and news on back pain.
Back pain most commonly affects the lower back although it can be felt anywhere along the spine. An individual may experience aching, tension and stiffness that lasts for only a few days or weeks, or these symptoms may continue for many months or even years.
Back Pain by AZoMedical.com is produced by AZoNetwork, a leading free-access online information provider for health care professionals, scientists, engineers and technologists.
An internet connection is not required to use this app; however, any subsequent updates will require an internet connection.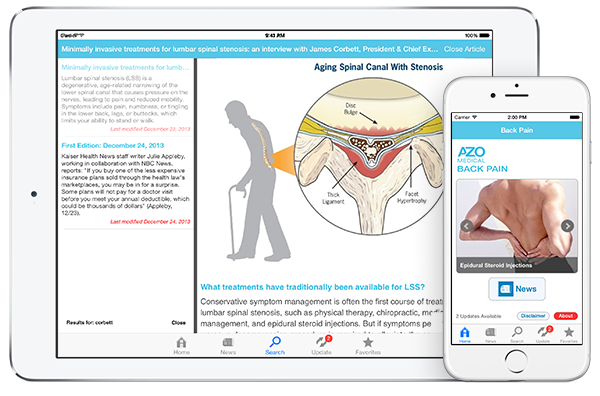 Download the App: