Osteoporosis by AZoMedical
Available for iPad, iPhone
Osteoporosis by AZoMedical.com is a free app that provides regularly updated information and news on osteoporosis.
Osteoporosis is a progressive metabolic bone disease that causes a decrease in bone density and gives rise to weak, fragile bones that are prone to fracture. Most commonly, these fractures occur in the spine, wrist and hips when a person falls or bumps into something.
Osteoporosis by AZoMedical.com is produced by AZoNetwork, a leading free-access online information provider for health care professionals, scientists, engineers and technologists.
An internet connection is not required to use this app; however, any subsequent updates will require an internet connection.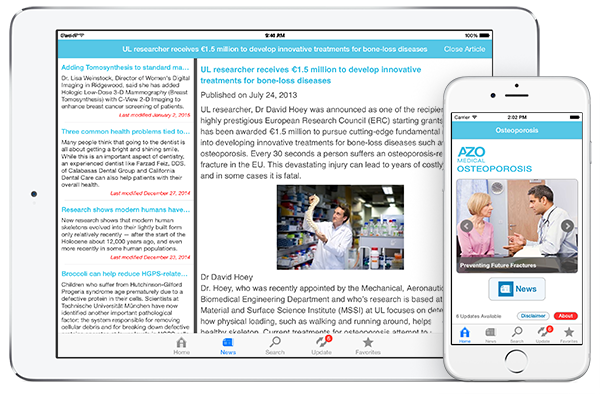 Download the App: