Rosacea by AZoMedical
Available for iPad, iPhone
Rosacea by AZoMedical.com is a free app that provides regularly updated information and news on rosacea.
Rosacea is a chronic skin condition that mainly causes redness and flushing of the face. In addition, there may be burning or stinging over the affected area, reddish spots that persist and visible tiny blood vessels under the skin.
Rosacea by AZoMedical.com is produced by AZoNetwork, a leading free-access online information provider for health care professionals, scientists, engineers and technologists.
An internet connection is not required to use this app; however, any subsequent updates will require an internet connection.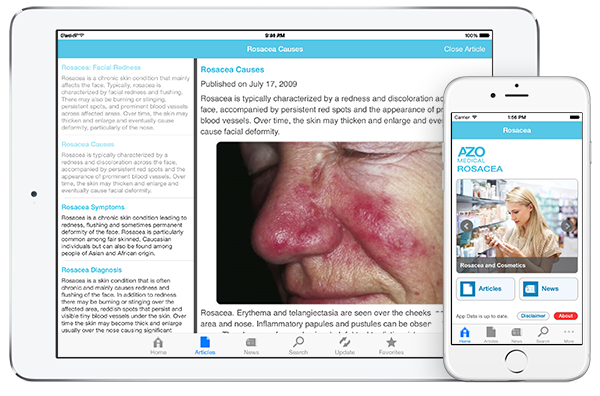 Download the App: